Lezzet Shawarma Falafel House is Family owned and operated in Mississauga, Ontario since 2007. We are proudly providing our customers with high quality home-style cooking everyday since day one. You will be greeted by our friendly staff who will serve you as you enjoy tasting a wide variety of freshly made to order Mediterranean and Middle Eastern foods. Since we are family owned and operated, we provide the tastes of the world with the care and preparation you would expect from your own family.
Our family takes great pride and time in preparing the meals for you and your family to enjoy. Thats why we use the freshest ingredients in all of our meals.
Everything is prepared fresh every day and throughout the day, from the hummus we serve you for lunch to the steak shawarma platters served for dinner.
We look forward to seeing you soon!
Testimonials.
BEST SHAWARMA IN TORONTO
"This is the place I take all the shawarma lovers to, best shawarma I've ever had in my life! Healthy ingredients, delicious hummus, real salads and big portions."
Dan S
YUM!
"By far the best shawarma I've ever had! The staff are all very kind also. Amazing place to eat!"
Google Local Guide
#1
"I consider them as the most delicious shawarma I've ever had!"
Mary D
DELICIOUS!
"I love the falafels wraps! The best falafels I have ever had hands down! Staff is friendly, food is fresh and delicious! Dont look further this place is amazing!"
Mike L
MMMMMMM!
"Wow! Being a huge shawarma enthusiast and trying so many different places, I can say this is by far one of the best ones. Fresh ingredients, great taste and service gives this one a 5/5."
Sasha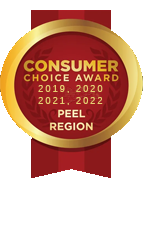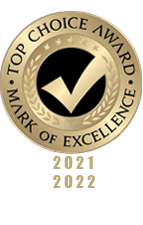 "Lezzet is located in a plaza at Dixie and Burnhamthorpe and it boasts a great sense of humour along with delicious falafel. These guys aren't afraid to endear themselves to customers with their cute t-shirts that say "Don't just go out for lunch…Go out for Lezzet" and this sign below. I wonder if they have ever asked for that $10? Outside of their humour, they make really good Middle Eastern dishes, including shawarma and falafel (as the name suggests). They throw the falafels into the fryer as soon as you order and they're ready in five minutes. They threw some tahini and garlic sauce on them and those doughnut style falafels were delicious. Great people and great service."

TopThreeRated  "Top 3 Mediterranean Restaurants in Mississauga, ON" for years in a row! 2017, 2018, 2019, 2020, 2021, 2022
Contact.
MISSISSAUGA LOCATION:
4120 Dixie Road, Unit 10
Mississauga, Ontario
L4W 4V8
Business Hours:
Monday
11:30a.m.–7p.m.
Tuesday
11:30a.m.–7p.m.
Wednesday
11:30a.m.–7p.m.
Thursday
11:30a.m.–7p.m.
Friday
11:30a.m.–7p.m.
Saturday
11:30a.m.–7p.m.
Sunday
Closed
*Holiday Hours May Vary